Regional Contacts and Regional Map
North Region – Michael Kampmeinert – mkampmeinert@cnra.net
South Region – Peter Fletcher- pfletcher@cnra.net
East Region – Doug Chard – dchard@cnra.net
West Region – Steve Larsen – slarsen@cnra.net
These Regional Referee Coordinators assume all responsibilities for referee assessment and instruction activities.
The Regional Referee Coordinator(s) responsibilities and duties include and are not limited to: questions and assistance regarding referee recruitment, registration, retention,  upgrades, requests for assessment, and sponsor requests for entry level or in-service courses.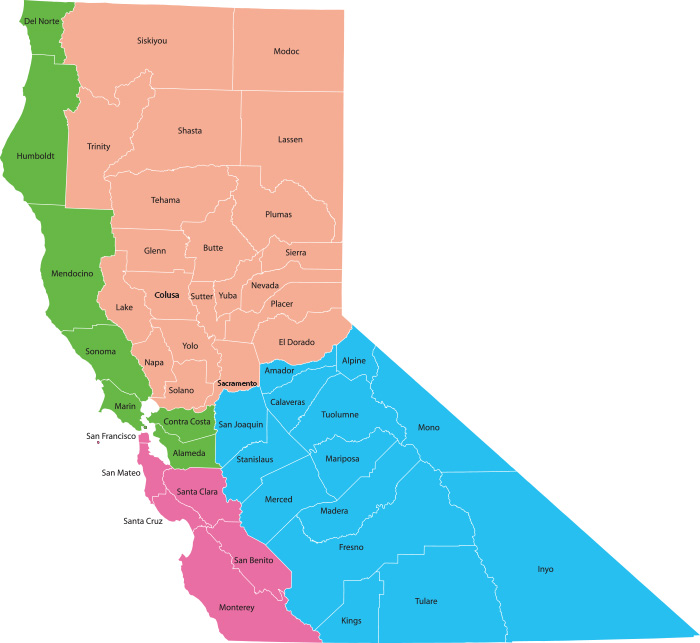 Click on the county within the map to be directed to your Regional Referee Administrator.