Referee Academy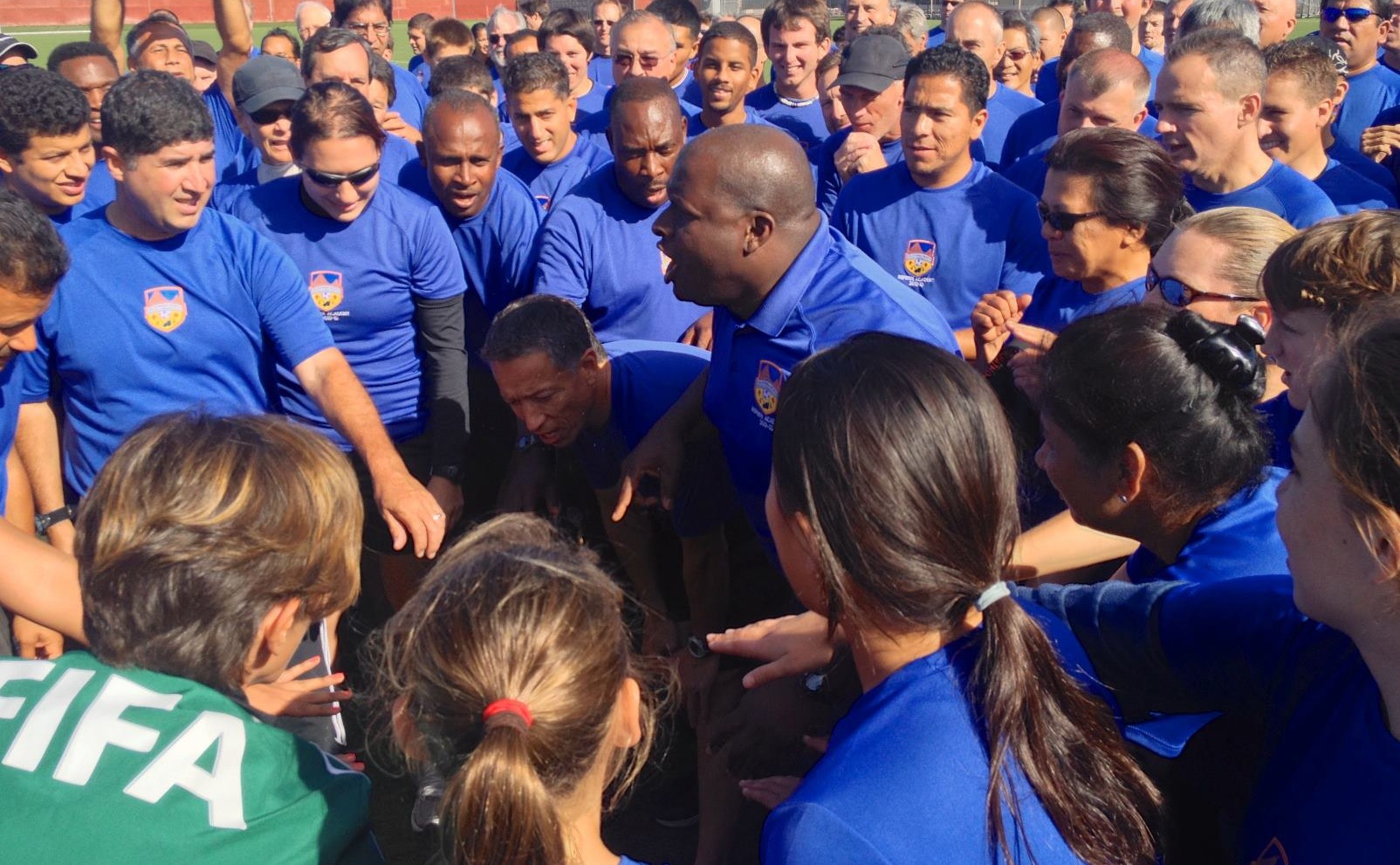 CNRA provides THREE TIERS of regularly scheduled referee training and development academies through out Northern California.  Every Academy combines both mental and physical exercises in the classroom and on the field.
The three tiers of academies and an overview of each tier or the Referee Academy:

TIER III REFEREE ACADEMY:

These are a CLUB/TOURNAMENT level academy. Clubs or Tournaments are encouraged to invite CNRA to their location and facilities to lead their referee training and development. CNRA suggests a pre-season and/or mid-season Club/Tournament Academy to allow the Club/Tournament to address to their referees any specific policies and procedures of refereeing within the League or Tournament, while the CNRA staff of instructors will  provide general guidance and instruction of topics that will increase every referees performance and enjoyment while developing their refereeing skills and abilities. These Academies will be FREE of cost to referees. The Club/Tournament will need to provide the facilities and the fees for instructors. Requests for sponsoring a Club/Tournament Academy may be made at: https://cnra.gameofficials.net

TIER II REFEREE ACADEMY:

These Academies consist of the Regional Referee Academies and the State Referee Academies. The Regional Referee Academies are regularly scheduled 3-hour academies held within each of the four Regions. These are scheduled within each Region in January, May and September. Focus on one or two topics are examined utilizing physical exercises on the field and then reenforced with video, discussion and instruction in the classroom. The State Referee Academy is an all day Academy that brings referees from all four regions together to learn from internationally and nationally acclaimed referees and instructors from FIFA, Professional Leagues and/or USSF. The State Referee Academies are approximately 6-hours of field and classroom training and will occur three (3) times during the year in March, July and November. To Sign Up for a Regional Referee Academy near your area or to Sign Up for an upcoming State Referee Academy go to:
TIER I REFEREE ACADEMY: This is an advanced referee training academy. This Academy is available to the referee that demonstrates an independent commitment toward physical training as well as a development and appreciation of the understanding and application of the Laws of the Game.

Utilizing top-level Instructors, Referees, Assessors and Assignors
DIRECTOR of REFEREE ACADEMY CONTACTS:
Director of TIER II Referee Academy:
Mike Kampmeinert 
MLS/Professional Referee
Assistant Director of TIER II Referee Academy:
Tarek Khan
Former National Referee
Assistant Director of TIER II Referee Academy:
Ali Mohebbi 
Former National Referee
If you require any further information or direction regarding CNRA's Referee Academy within your Region, please contact your Regional Referee Administrator.